Overwatch 2 most recently showcased some of the features coming to their game in the coming months at the annual Blizzcon.
With heroes such as Venture being teased for Season 10, one iconic hero is finally getting reworked in the form of Roadhog.
Here's when Roadhog's rework is being released in OW2.
When Does The Overwatch 2 Roadhog Rework Go Live?
While Blizzcon 2023 has passed now, players got to check out the brand-new hero, Mauga over the weekend, and the reception has been overwhelmingly positive for the most part.
So, the excitement is building to say the least, and some new details have been shed in regards to when players can expect the brand new changes to Roadhog, and they're going to come into effect on November 14th, 2023.
While it's not a rework at the same scale of Sombra for instance, it is still some long awaited changes for the Tank, that should make him more viable in the near future.
In terms of changes, check them out below.
His brand new ability is called Pig Pen, and will function similar to Junkrat's trap, as it'll slow and damage players caught in it.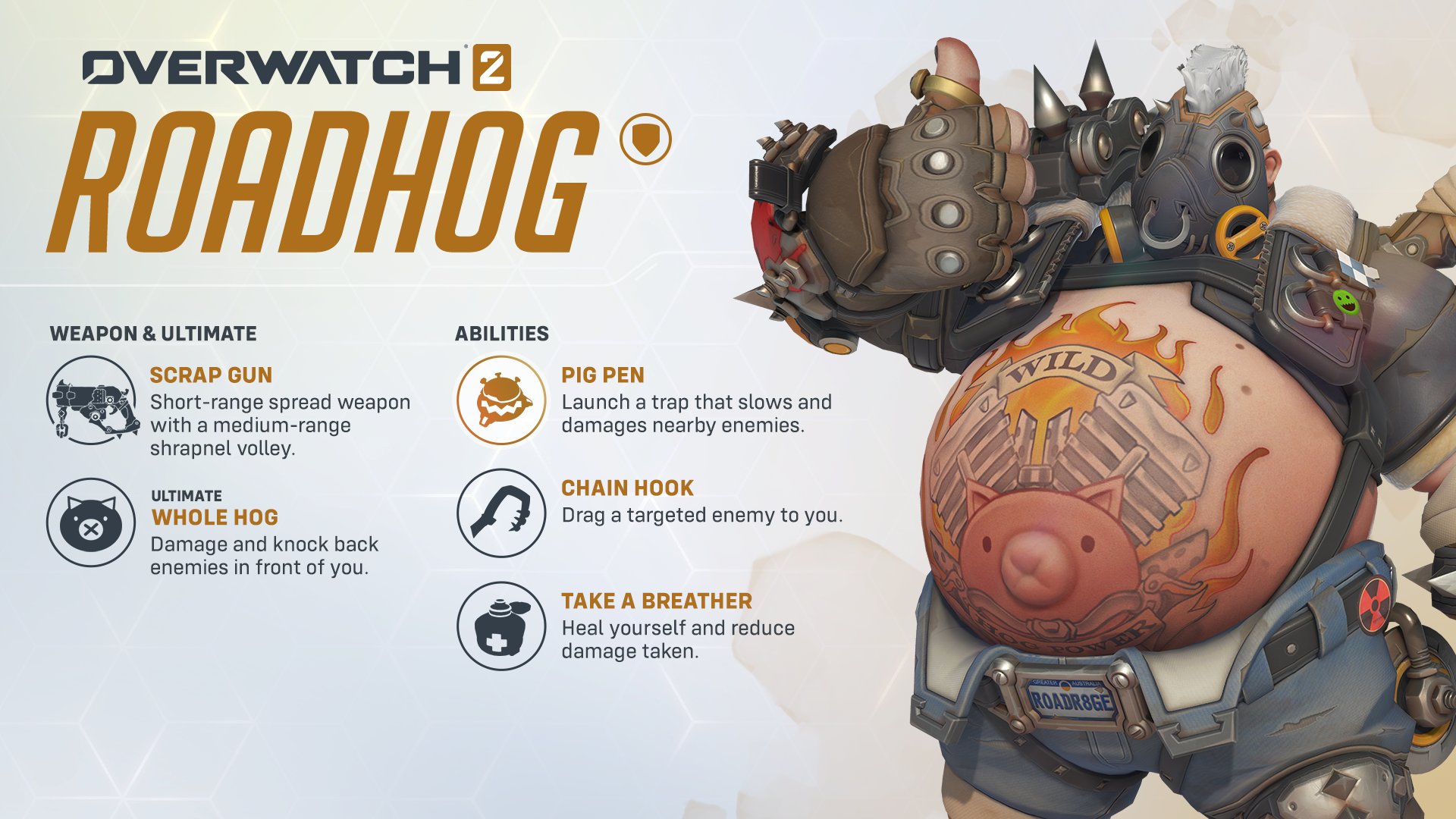 Futhermore, Take a Breather is going to function on a resource cooldown, rather than a timer, alongside Roadhog no longer has a secondary fire. We're interested to see how viable these changes are actually going to make the character in the near future, or if more work is needed.