Overwatch 2 most recently released the brand new Season 6 for players, which included the new PvE mode in Invasion.
Competitive, has been soaring as of late, and with the current season winding down, it's almost time to gear up for a brand new season.
In this new season, Sombra is finally getting her long awaited rework, and we're going to runover all the details below.
Overwatch 2 Season 7 Sombra Rework – Release Date, Patch Notes, New Abilities and More
The brand new season of OW2 is gonig to be one of the final ones before the turn of the New Year, and with the current OW2 anniversary event happening right now, this could mean we might see some brand new limited time game modes for us to try.
As for a release date for OW2 Season 7, the current battle pass is slated to end on October 10th, 2023, which is also when the brand new season of Overwatch 2 should release for players.
In terms of the Sombra rework, Blizzard has now revealed the full rework, including her new passive and mainline ability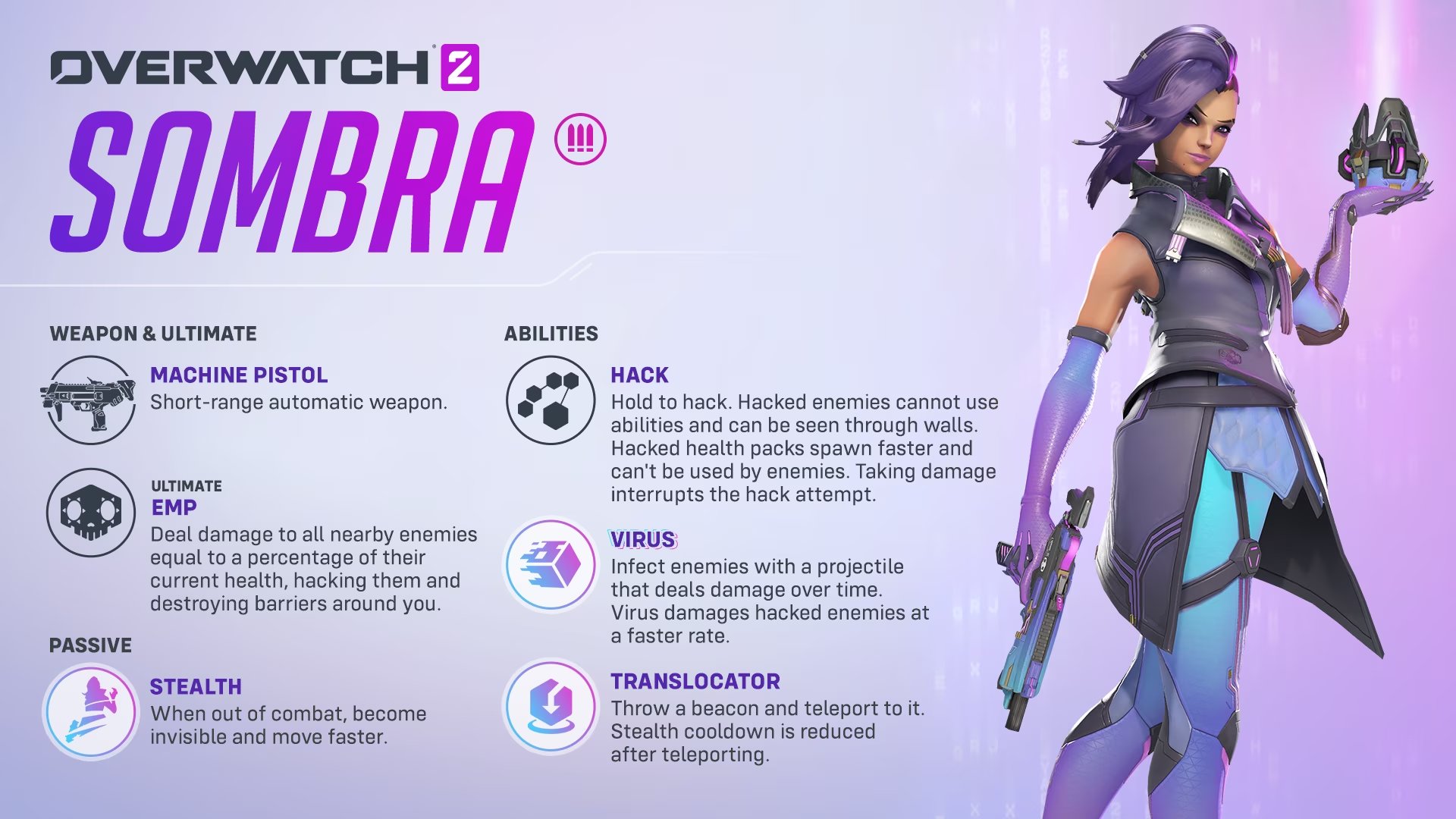 Be sure to let us know what you think about the latest changes to one of the more, prominent DPS characters within the game.