Overwatch 2 most recently showcased some of the features coming to their game in the coming months at the annual Blizzcon.
With heroes such as Venture being teased for Season 10, one iconic hero is finally getting reworked in the form of Roadhog.
Here's what we know about Hog's rework in OW2.
Overwatch 2 Roadhog Rework: Release Date
While Blizzcon 2023 has passed now, players got to check out the brand-new hero, Mauga over the weekend, and the reception has been overwhelmingly positive for the most part.
So, the excitement is building to say the least, and some new details have been shed in regards to when players can expect the brand new changes to Roadhog, and they're going to come into effect on November 13th, 2023.
This was pointed out to fans by Alec Dawson, the lead hero designer; but we aren't sure if they just intend on announcing the details, or the full rework in one go.
OW2 Roadhog Rework Ability Changes
While this is a long awaited rework for players, there are some changes that have been much needed for Roadhog, so its nice to finally see the team at Blizzard taking this into action.
In terms of new abilities and changes, his brand new ability is called Pig Pen, and will function similar to Junkrat's trap, as it'll slow and damage players caught in it.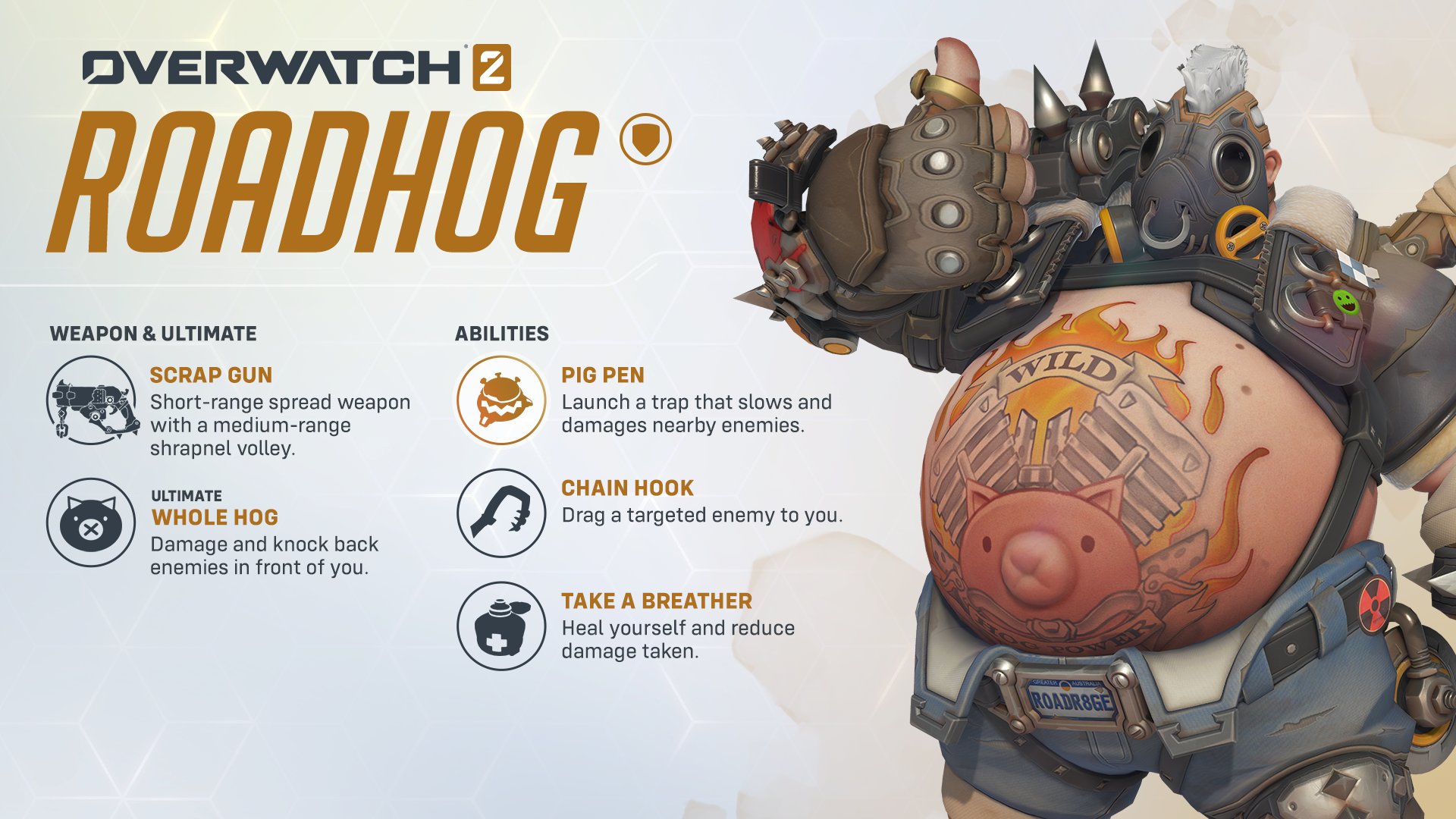 Be sure to check back tomorrow for gameplay for the brand new Roadhog rework.